OpenStreetMap Integration
Custom mapping solutions with Sourcetoad and OpenStreetMap.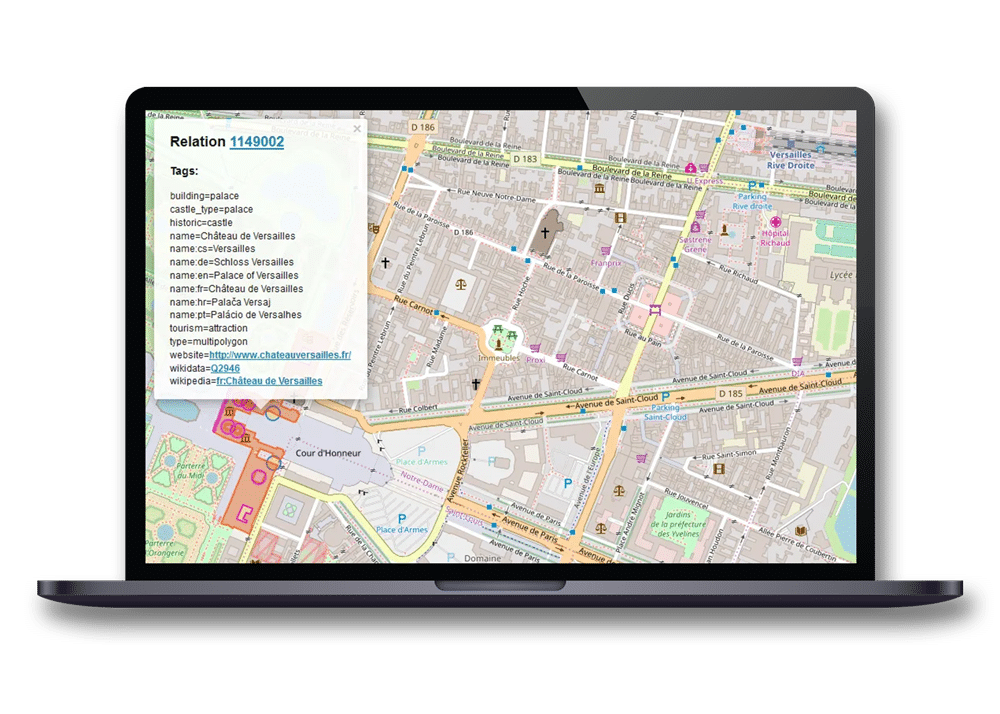 Navigate Success with Sourcetoad's OpenStreetMap Integrations.
Unlock the power of location-based solutions with Sourcetoad's expert OpenStreetMap integration services. Discover how we harness the potential of open-source mapping to enhance your business and provide you with a competitive edge.
OpenStreetMap (OSM) is a dynamic, community-driven mapping platform that offers an abundance of geographical data and services. At Sourcetoad, we recognize the immense potential it holds for businesses across various industries. Our dedicated team of developers leverages OSM to create tailored solutions that elevate your operations and decision-making.
Why choose Sourcetoad for OpenStreetMap integration?
Expertise
Our developers possess in-depth knowledge of OpenStreetMap and extensive experience in creating tailored solutions for businesses. We stay updated with the latest developments to provide cutting-edge services.
Customization
Sourcetoad collaborates closely with you to understand your specific business requirements. We design solutions that align with your objectives, ensuring you receive a tailored mapping experience.
Collaboration
We believe in transparency and collaboration throughout the integration process. From planning to deployment, we keep you informed, encourage feedback, and ensure your vision is realized.
Ongoing Support
Sourcetoad's commitment doesn't end with implementation. We provide continuous support and maintenance to keep your OpenStreetMap integration performing at its best, helping you navigate success.
Benefits of OpenStreetMap integration:
Location Intelligence
Harness the power of precise geospatial data to make informed decisions. OSM integration provides invaluable location intelligence, enabling you to analyze trends, plan logistics, and target your audience with pinpoint accuracy.
Custom Mapping Solutions
Sourcetoad's expertise lies in crafting custom mapping solutions that cater to your unique business needs. Whether you require interactive maps for your website, route optimization, or location-based services, we have you covered.
Cost Efficiency
OpenStreetMap is open-source, which means you avoid expensive licensing fees associated with proprietary mapping solutions. Sourcetoad's cost-effective integration services ensure you get the most value from OSM.
Geographic Insights
Gain a competitive edge by visualizing your data in a geographic context. OSM integration allows you to understand regional trends, customer demographics, and market potential, empowering data-driven strategies.
Real-Time Updates
OSM is continuously updated by a global community, ensuring your maps and location data remain current. Sourcetoad's integration services keep you connected to these real-time updates for accuracy.
Chart your course with OpenStreetMap integration
Chart a course to success with Sourcetoad's OpenStreetMap integration services. Whether you require location intelligence, custom mapping solutions, or geographic insights, our expertise empowers your business to thrive in a location-aware world.