Sourcetoad's expert developers are here to empower your success with React Native.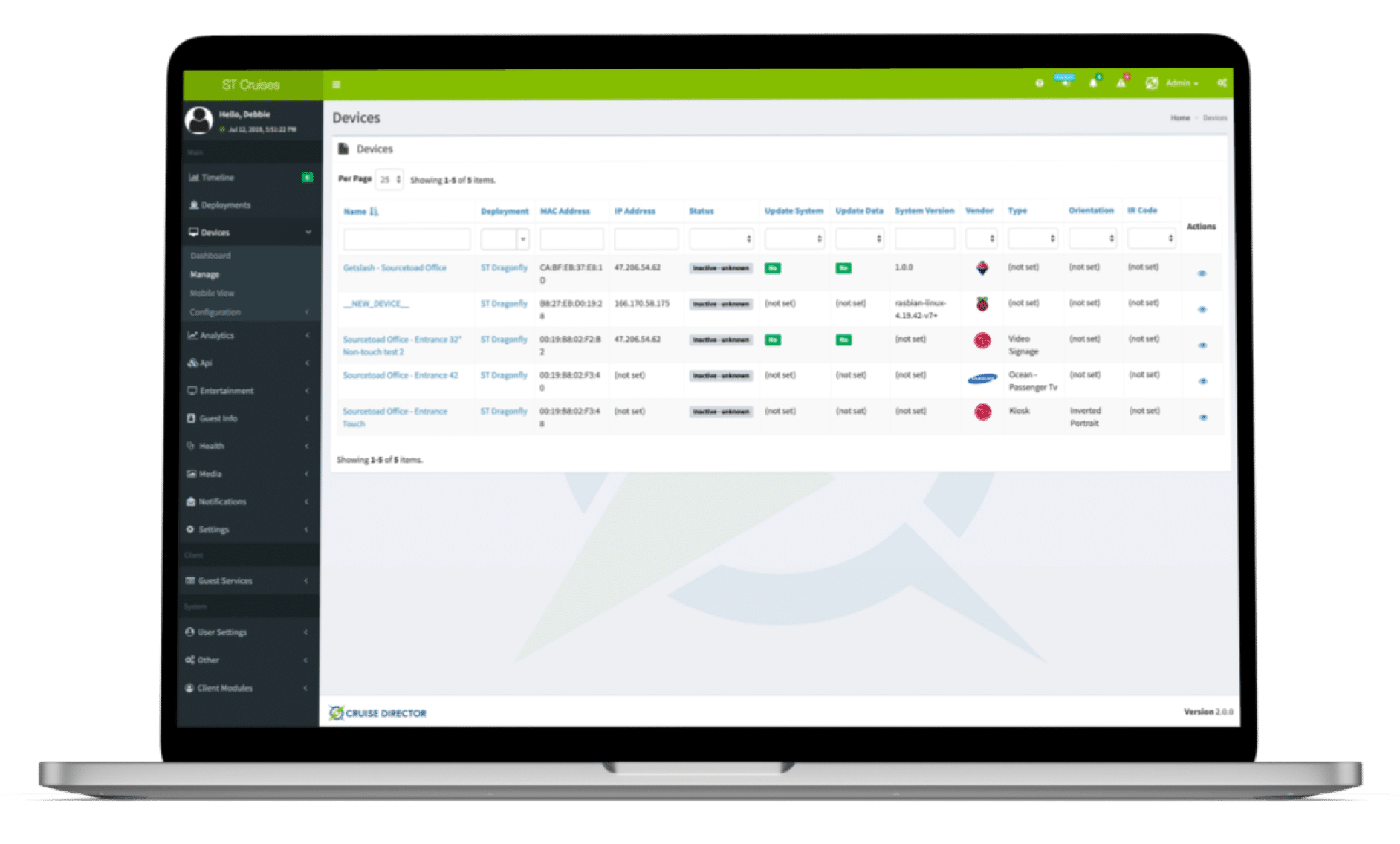 React Native Experts

At Sourcetoad, we harness the power of React Native to create stunning, high-performance applications for our clients. As experts in React Native development, we enable businesses to reach a wider audience and deliver exceptional user experiences across multiple platforms.
Sourcetoad + React Native
So why choose React Native for your project?
Cross-Platform Compatibility:
React Native allows us to develop a single codebase that runs smoothly on both iOS and Android platforms. This eliminates the need for separate development teams and reduces time-to-market and development costs.
Native-like Performance:
React Native bridges the gap between native and web app development, providing near-native performance. By rendering components using native APIs, React Native apps deliver smooth animations, responsive interfaces, and excellent performance, creating a seamless user experience.
Hot Reloading and Live Updates:
React Native's hot reloading feature allows developers to see changes in real-time, significantly speeding up the development process. Additionally, live updates empower businesses to roll out new features and bug fixes without requiring users to update the app manually.
Vibrant Ecosystem:
React Native benefits from a thriving community and an extensive ecosystem of open-source libraries, frameworks, and tools. This ecosystem fosters innovation, accelerates development, and provides solutions for various functionalities, ensuring faster time-to-market for your mobile app.
React Native for Our Clients
Creating exceptional App Experiences
At Sourcetoad, we have a dedicated team of React Native experts who are passionate about creating exceptional app experiences. Here are a few ways we use React Native to deliver outstanding results for our clients:
Custom React Native Development:
We specialize in crafting tailor-made applications using React Native, ensuring they align with your business goals and requirements. Our team works closely with you to understand your vision, and we transform it into a visually stunning and high-performance app.
React Native Consulting and Auditing:
If you already have a React Native app and need assistance with performance optimization, code review, or architectural guidance, our React Native experts are here to help. We can analyze your app's codebase, provide valuable insights, and help optimize your app for enhanced user experience and scalability.
Integration and Migration:
Sourcetoad's developers can seamlessly integrate React Native into your existing tech stack, ensuring compatibility with your backend systems, APIs, and third-party services. Additionally, if you are considering migrating your app from another platform to React Native, our experienced team can guide you through the process to minimize disruptions and maximize efficiency.
Maintenance and Support:
We offer ongoing maintenance and support services to ensure the continued smooth operation of your React Native app. From bug fixes and performance optimizations to feature enhancements and platform updates, our team is dedicated to providing reliable support throughout the app's lifecycle.
Client Study – Thompson Consulting
Efficient Disaster Response Amidst Technological Constraints
Devising a multi-functional app tailored for Thompson's needs.
Sourcetoad devised a multi-functional app tailored for Thompson's needs. This system not only facilitates the rapid hiring, background checking, and onboarding of workers but is also equipped to tag debris locations reliably, even offline.